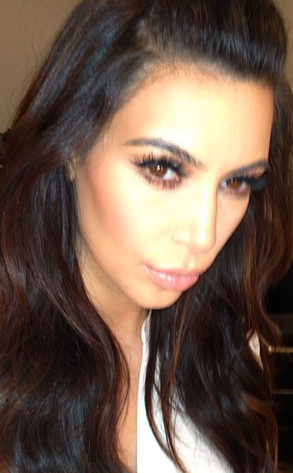 Instagram
Now you see them, now you don't!
A day after Kim Kardashian took the plunge and debuted her stylish blunt bangs, Kanye West's gal is showing fans just how versatile her new haircut can be.
The pregnant 32-year-old E! star took to Twitter to share a glam photo of herself with her bangs noticeably gone.