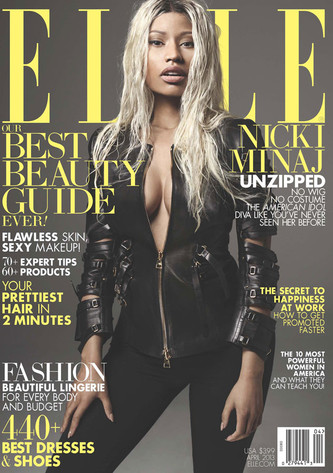 Thomas Whiteside
Barbz, take note: Nicki Minaj is showing off her softer side.
The R&B star—famous for her wild fashion and tough-girl exterior—looks stunning on the cover of Elle magazine's April issue with barely a speck of makeup on.
The sassy American Idol judge, who underwent a drastic makeunder for the photo shoot, also opened up to the mag about her experience with bullying as a child and shared her advice for women on how to command respect.