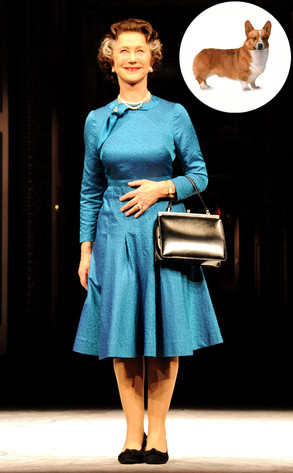 Dave M. Benett/Getty Images, Courtesy of Facebook
It's curtains for this corgi!
A dog that figured prominently in The Audience, a new play starring Helen Mirren that's currently in preview performances in London's West End, had to be replaced after missing the leading lady's cues on 16 different occasions.
According to The Telegraph, 7-year-old Lizzy was supposed to enter stage right at the beginning of a scene, along with fellow corgi Rocky, then start exiting stage left before running back upon Mirren's command—but Lizzy just didn't want to obey!