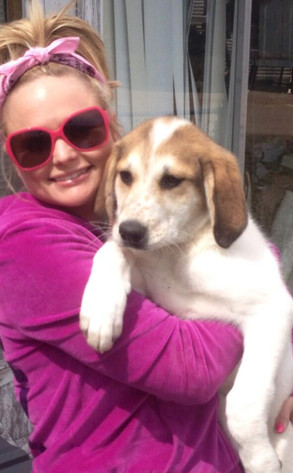 Courtesy of Twitter
In addition to Blake Shelton and shotguns, Miranda Lambert clearly has a soft spot in her heart for dogs.
The country star shared on Twitter that she rescued a puppy that was abandoned on an Oklahoma highway earlier today.
"I just picked this up on the west side of Tishomingo on hwy 22. Please contact Tish animal shelter if he is yours," she tweeted, along with an adorable photo of herself with her new charge.