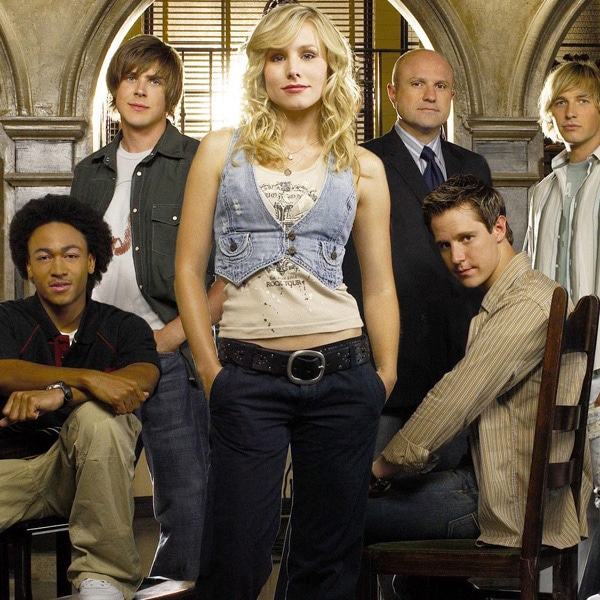 UPN
Veronica Mars fans have long dreamed of a movie that would bring them back to Neptune. Those dreams are finally becoming a reality.
Series creator Rob Thomas and star Kristen Bell launched a Kickstarter campaign, hoping to raise $2 million to fund the long-talked-about film, and the show's fans—whom Bell lovingly calls Marshmallows—rose to the occastion, reaching the goal in only 10 hours.
Thomas, Bell, her costars, friends, fiancés and more immediately took to Twitter to share their reactions to the good news. Plus, Parenthood star Lauren Graham revealed that she's one of the donors!
Kristen Bell: "I love you guys. You are all SO spectacular. I am speechless."
Rob Thomas: "Hallelujah! It's a green light my friends. I love you all, but particularly the donors among you. #Veronicamars .@IMKristenBell"
Enrico Colantoni: "I love that we raised 2M for VMars, that's cool, but what's even cooler is that I have 1000 new followers without @verify thanks you guys!"
Ryan Hansen: "I can't believe it!!!!! #veronicamars fans are the BEST!!!!!!!!!!!!!! #VERONICAMARSMOVIE is happening!!"
Lauren Graham: "I just gave some dollars...#WBForever #eventhoughnowitscalledtheCW"
Dax Shepard: "To everyone who helped by most beautiful, nerdy angel (@IMKristenBell) today, THANK YOU!!!"
Seth Green: "Congrats to @IMKristenBell and #VeronicaMarsMovie fans on doing THIS today. #PeoplePower"
Question: How excited are you for a Veronica Mars movie? Sound off in the comments!