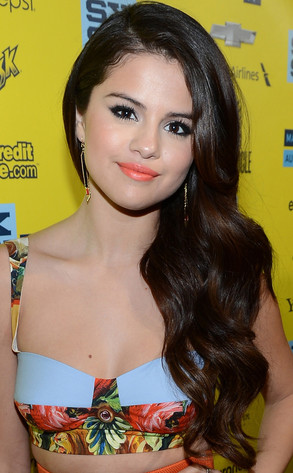 Michael Buckner/Getty Images for SXSW
Will Selena Gomez's new album suffer because of her ex boyfriend's recent behavior?
—B.G.X., via Twitter
Selena Gomez, that cute li'l former Disney punkinhead, indeed suffered a tiny stumble this week. Her new song, "Rule the World" came out, with lyrics including a possible audio slap for Justin Bieber. Trouble is, her people say: That song was actually leaked. Oops!
Overall, Gomez is still looking pretty shiny next to her ex Bieber or even Taylor Swift. (After all, Tina Fey and Amy Poehler aren't cracking jokes about Gomez.) But could she use an image makeover?
Definitely, experts say, even though she's been stepping out all over looking super fashionable and on-the-ball.
Here's why, and what she needs to do—stat—to stay famous: