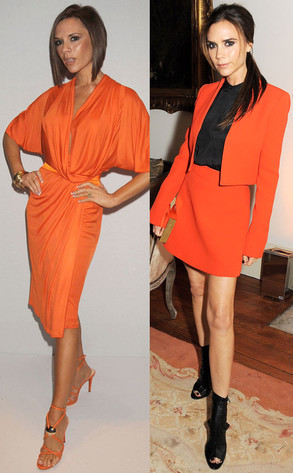 Sharkpixs/ZumaPress, Dave M. Bennett/Getty Images
Victoria Beckham's definitely come a long way since her days as a member of the Spice Girls.
And while her current success as a respected fashion designer is an indication that she did something right along the way, she has one major regret: her fake tan.
It's hard to imagine the designer-loving Beckham would wear anything fake, but a faux orange glow was just as much a part of her signature style as her trademark angular bob back when she used to hit the stage as Posh Spice. But she's made some major changes since then, including growing out her tresses and ditching the tangerine tinge.