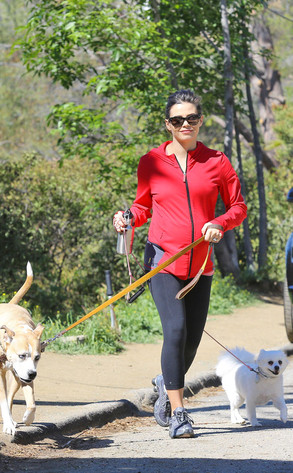 EVGA/AKM-GSI
Pregnancy is making Jenna Dewan more conscious of motherhood, even when it comes to animals.
The expectant actress has joined PETA's petition calling for criminal charges against Global Captive Breeders, a Lake Elsinore, Calif., animal dealer where the animal rights organization uncovered severe neglect and abuse of over 18,000 rats, mice and reptiles, leading to the largest animal rescue in California history.
Channing Tatum's other half penned a letter to the Riverside County District Attorney Paul Zellerbach, calling for justice and sharing her thoughts on the disturbing cruelty the animals endured.