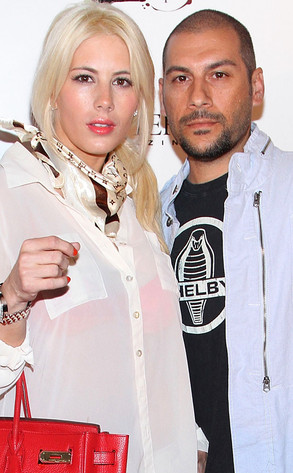 Maury Phillips/WireImage
Shayne Lamas and Nik Richie are both hurting.
"I love Shayne, but sometimes love isn't enough," Richie, founder of TheDirty.com, exclusively told E! News Wednesday in response to a report that their marriage of nearly three years is on the rocks. "I'm hoping everyone can respect our privacy as we sort out our personal issues. Thank you."
Richie confirmed that Shayne was hospitalized last night to be treated for stress brought on by their marital troubles.