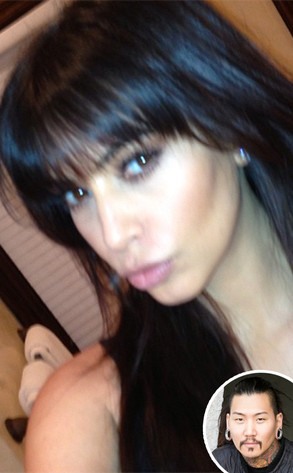 Instagram
Kim Kardashian's hairdresser speaks!
Philip Wolff, the stylist behind the pregnant E! star's rockin' new "blunt bangs," is giving us all the scoop on why Kanye West's gal decided to cut her hair.
"We chose to finally do this for real because it's very important to keep a woman feeling sexy with slight changes here and there, even while pregnant, although it should be done with caution depending on the person," Wolff tells E! exclusively. "I've known and been cutting Kim's hair for six years now, so I know when she's set and ready for something that she wants."