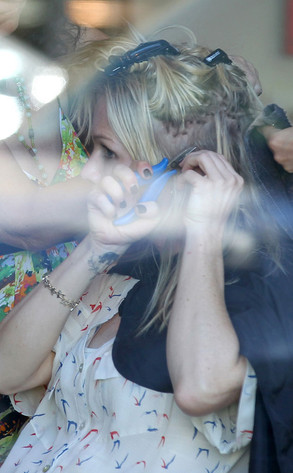 Sam Sharma, © PacificCoastNews
Hair today, gone tomorrow, right, Jennie Garth?
The former 90210 beauty was snapped Tuesday inside a Los Angeles salon where she spent a seemingly painful afternoon having her long blond hair extensions removed...with pliers.
The mother of three had at least two stylists working on her firmly placed weave, and the 40-year-old star even lent a helping hand as she carefully removed her fake hair.