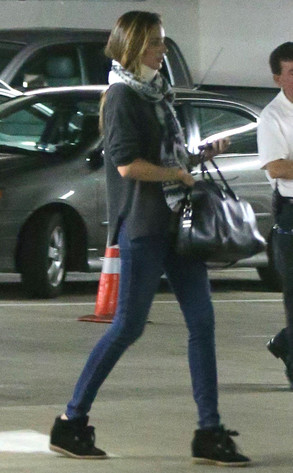 FAMEFLYNET PICTURES
Now we know why Miranda Kerr was spotted out wearing a neck brace Tuesday night in Los Angeles.
The Victoria's Secret Angel's rep, Annie Kelly, confirmed that the 29-year-old Kerr was involved in a car crash on an L.A. freeway.
"She is in a lot of pain, but really we are just glad it was not more serious," the rep told Australia's 9 News website (via the U.K.'s Daily Mail).
According to Kelly, Orlando Bloom's supermodel missus was in a car with her assistant when they were rammed by another vehicle. The driver of the other car may face reckless driving charges.