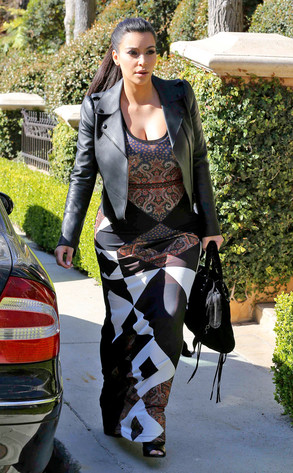 RAAK/AKM-GSI
Baby Kimye is precious cargo!
Of course, mommy-to-be Kim Kardashian knows that more than anyone. That's why Kanye West's love is committed to eating healthfully for herself and her baby.
"Keeping a healthy lifestyle has always been important to me," the E! star, 32, wrote on her blog Monday. "And now it's even more important because I am looking out for someone else's well being other than just my own."