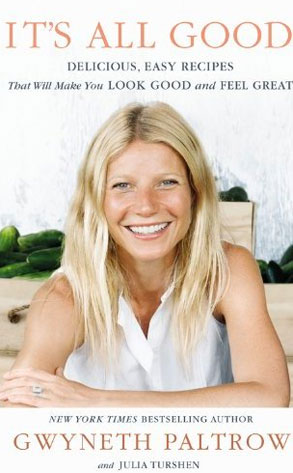 Amazon
Gwyneth Paltrow's new cookbook is giving folks lotsa good intel to chew on.
The actress turned Goop goddess is set to release her latest culinary tome, It's All Good, on April 2, in which she offers a slew of healthy recipes inspired by her own recent switch to a healthier diet and lifestyle.
In the book, the 40-year-old star opens up about the conscientious diet that her family—hubby Chris Martin and their two children, 8-year-old Apple and 6-year-old Moses—have adopted, which includes dishes that are both gluten-free and low-carb.