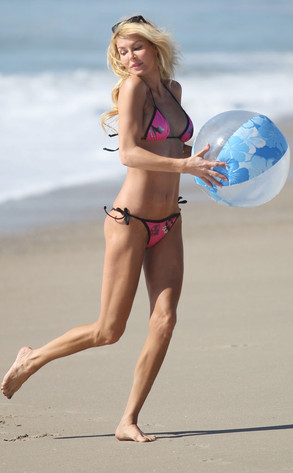 Glen McCurtayne/Coleman-Rayner
Brandi Glanville is certainly no stranger to showing off her fabulous figure. Hey, if you've got it, flaunt it, right?
Sure enough, the Real Housewives of Beverly Hills star was doing just that during a recent trip to the beach in Los Angeles.
And after seeing the 40-year-old hottie in a sexy pink two-piece, can you really blame Gerard Butler, who admitted to Howard Stern that he did indeed know Glanville?