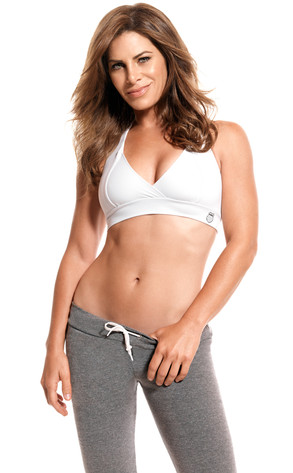 Courtesy of Don Flood
Spring is just around the corner, which means bikini season isn't far behind. But if you'd rather shed pounds than clothes, you're in luck, because we tapped the Biggest Loser's Jillian Michaels for tips on getting into shape—and getting into that tiny two-piece in your closet!
But if you already have a few excuses floating through your head, you might as well save 'em, because Michaels' advice doesn't require a swanky gym membership or even pricey equipment! She doles out even more handy tips for trimming down in her upcoming Maximize Your Life tour, which kicks off on April 4, but we have three quick and easy tips from Michaels that you can try out right now!
Here's what the fitness guru had to say: