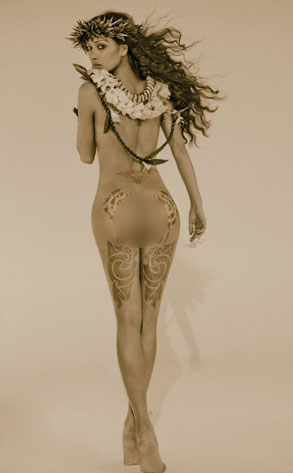 Raphael Mazzucco/CULO by Mazzucco
Nicole Scherzinger rose to fame in her lingerie, but if she'd shown a little more skin, she might be better off today.
Well, at least that's what the former Pussycat Dolls member thinks about her career. In a new interview with The Independent, Nicole explains why sometimes she wishes she were "more slutty."
"I come from the most religious family—my grandfather is a priest—and if they support me in all this, and they do, then I'm OK," the 34-year-old singer says. "I'm being sassy and classy; I'm having fun. I'm not coming from a dark place."