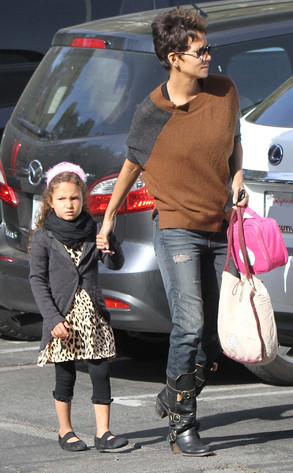 INFphoto.com
Halle Berry's little girl is growing up!
Little Nahla turns 5 this week, and her busy mom shared how the two will be celebrating her daughter's birthday when she phoned into On Air with Ryan Seacrest to chat about her upcoming thriller, The Call.
"This year we are taking M&Ms with her little picture on it [to school]," the 46-year-old stunner reveals.