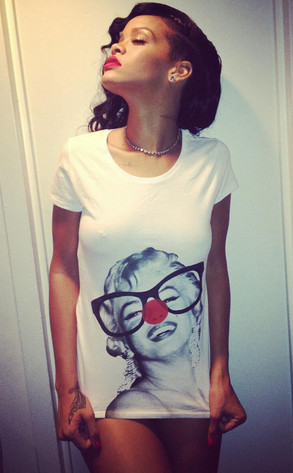 Twitter
Something tells us Rihanna's mom isn't going to be too happy about this.
In the wake of the Grammy winner admitting that her mother was less than thrilled about nearly naked photos of the singer being tweeted out, along come a few more revealing shots.
Sure, the picture seen here of Rihanna wearing a T-shirt designed by Stella McCartney in support of the Red Nose Day campaign for Comic Relief is for a worthy cause.