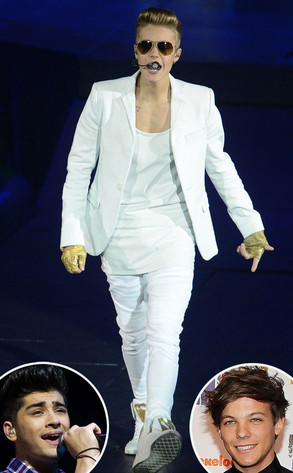 XPOSUREPHOTOS.COM, Marty Melville/AFP/Getty Images, Amanda Schwab/Startraksphoto.com
Don't worry, Justin Bieber: One Direction's got your back.
Zayn Malik and Louis Tomlinson took to Twitter Saturday to show their support for the 19-year-old pop star, who has admittedly been having a rough month.
"Although I don't know him personally, I do wish the press would take it easy on @justin bieber," Louis, 21, wrote, adding, "I really do empathise with him, I don't see anything out of character in comparison to any other teenagers I know ."