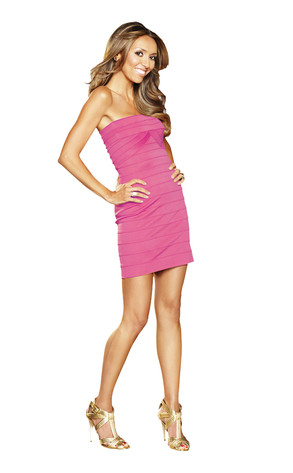 E!
After surviving breast cancer and overcoming infertility, Giuliana Rancic never forgets to give back.
The E! News anchor is once again partnering with nonprofit Bright Pink for a new initiative, Fab-U-Wish™, which provides women undergoing treatment for breast and ovarian cancer with an opportunity to spend a day feeling "fabulous" by living out one of their dreams.
Rancic publicly battled breast cancer in 2011 and, during that difficult time, she recalls how receiving the VIP treatment at work made her feel "special and feminine" after having a double mastectomy and reconstructive surgery. She also became close with Bright Pink Founder and CEO Lindsay Avner, whom she turned to for support.