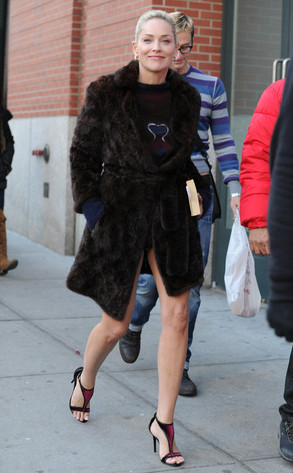 A. Ariani/ Splash News
Sharon Stone's former housekeeper is the one serving orders this time—court orders, that is.
Angelica Castillo filed a lawsuit against the actress today in Los Angeles County Superior Court seeking unspecified damages after alleging that Stone forced her to complete housework chores despite being put on bed rest by a doctor after suffering severe back pain.
According to court documents obtained by E! news, Castillo—who began working for the Basic Instinct star in July 2010—was grocery shopping in June 2012, and "while loading the groceries, Plaintiff injured her back, causing her extreme and severe physical pain."