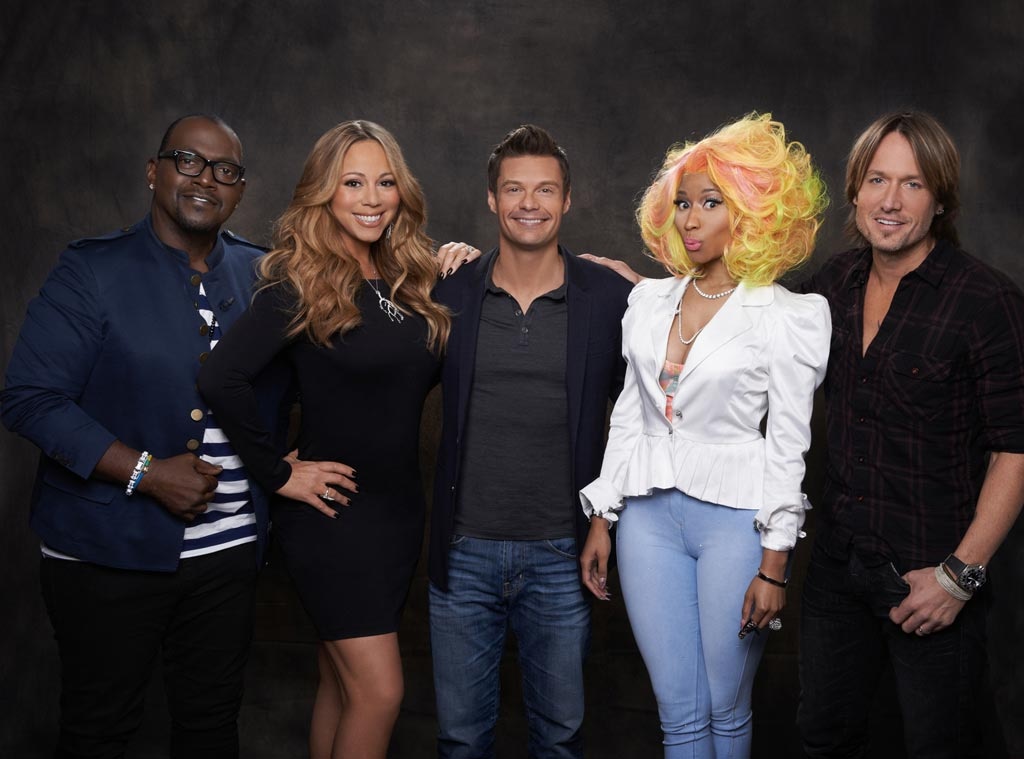 Michael Becker / FOX
In American Idol land, four people have to spend hours upon hours listening to auditions, while the other guy has to spend hours upon hours either comforting those rejected or celebrating with those who get a golden ticket. And that's just the first couple of weeks of Idol madness. So who has the harder job?
In these exclusive videos, Fox takes us deeper into the belly of the Idol beast, pulling the curtain back on host Ryan Seacrest and judges Mariah Carey, Nicki Minaj, Keith Urban and Randy Jackson. The judges don't have it easy, as they fight with each other and with contestants, all while critiquing what could be America's next big thing. And obviously, they have to entertain millions while doing all that.
Meanwhile, Ryan Seacrest has to deal with the judges' panel while also bolstering the contestants' spirits enough to keep America engaged. After 11 seasons, Seacrest has to stick to the formula that has made Idol so popular while ensuring the show stays fresh enough for audiences to keep coming back.
Check out the videos below and tell us who you think has the harder gig on Idol, Ryan or the judges?