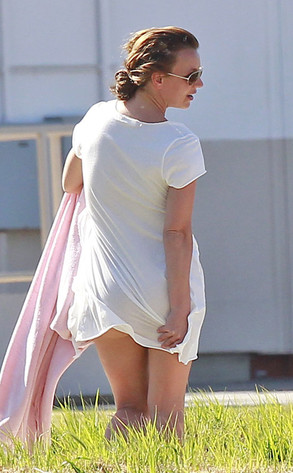 Juan Sharma/Bruja, PacificCoastNews.com
Britney Spears almost had a Marilyn Monroe moment Sunday on the soccer field!
A gust of wind took Jayden James and Sean Preston's mama by surprise, blowing up her white cotton dress unexpectedly. While Brit, 31, mostly succeeded in holding her dress down, she did accidentally give the other parents a tiny glimpse of butt cheek.