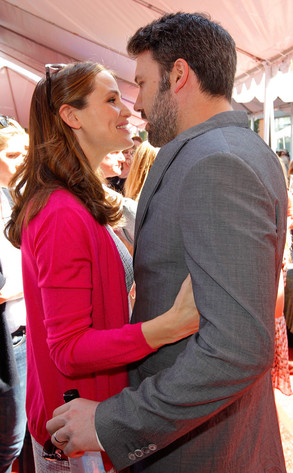 Donato Sardella/Getty Images
Ben Affleck should be having the time of his life right now, having just won the Best Picture Oscar for his film, Argo. And he is, despite recent speculative tabloid reports that claim his marriage with wife Jennifer Garner is on the rocks.
"I've been able to really just enjoy my good fortune in the last couple of weeks and sit back and kind of just take it in and not do anything, just eat ice cream on the couch," Ben told reporters at today's 10th Annual John Varvatos Stuart House Benefit about life post-Oscar. "It's been a really nice time to hang out with my wife and that sort of thing, so we're just enjoying it."
Doesn't sound very rocky to us. Both Ben and Jennifer stepped out as honorary co-chairs for the fundraiser in support of the Rape Treatment Center.