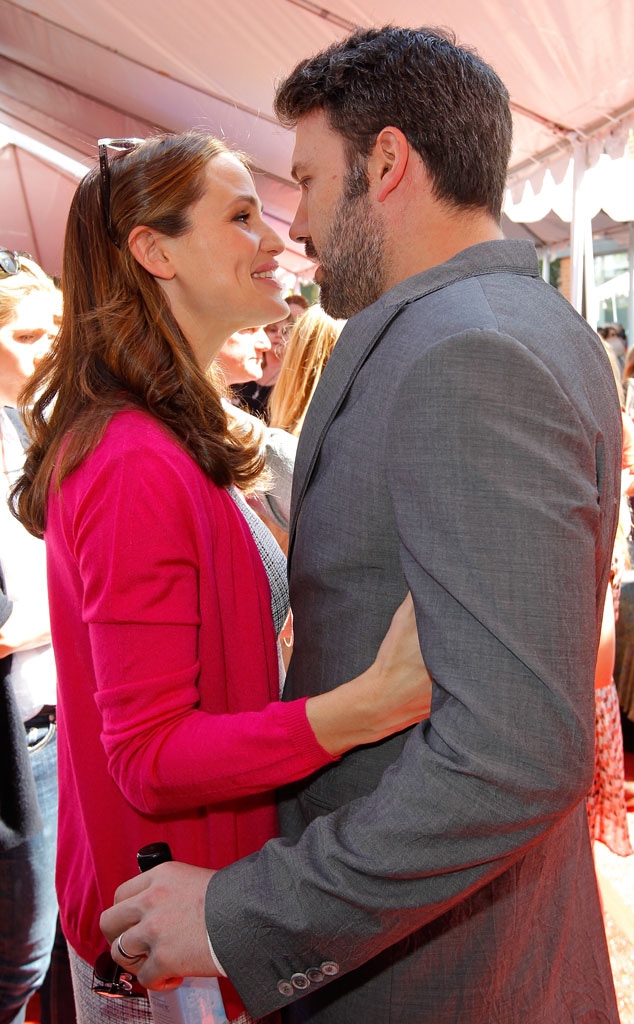 Donato Sardella/Getty Images
Ben Affleck should be having the time of his life right now, having just won the Best Picture Oscar for his film, Argo. And he is, despite recent speculative tabloid reports that claim his marriage with wife Jennifer Garner is on the rocks.
"I've been able to really just enjoy my good fortune in the last couple of weeks and sit back and kind of just take it in and not do anything, just eat ice cream on the couch," Ben told reporters at today's 10th Annual John Varvatos Stuart House Benefit about life post-Oscar. "It's been a really nice time to hang out with my wife and that sort of thing, so we're just enjoying it."
Doesn't sound very rocky to us. Both Ben and Jennifer stepped out as honorary co-chairs for the fundraiser in support of the Rape Treatment Center. 
"There's a good period of time that I see as an extension of the movie and the work that you put into the movie continues through that time and it's great in a lot of different ways. And then it ends," Ben told us about things returning to normal after the chaos of awards season.
He continued, "And now when I spend my time coming out to do events, I choose events like this that have some cause or some benefit other than just trying to go after something for my movie or what have you. Not that there's anything wrong with that, but it's also important to balance it with this kind of activity too. It just feels good."
In fact, Ben wasn't just supporting the Stuart House today, but also his wife, who was the reason he got involved with the organization in the first place and who, for the record, he gushed is "great":
"This is an organization that my wife got involved with. She hosted this event eight years ago. She told me about it and what she saw at Stuart House," he explained. "That really stuck with me and I wanted to support it. Particularly, because these kind of causes are thought of largely as women's issues…If it is just women that stay supporting that and they don't get any support from men it will always be a little bit marginalized as a women's thing. And violence, sexual or otherwise, against our fellow human beings is a crime against all of us."