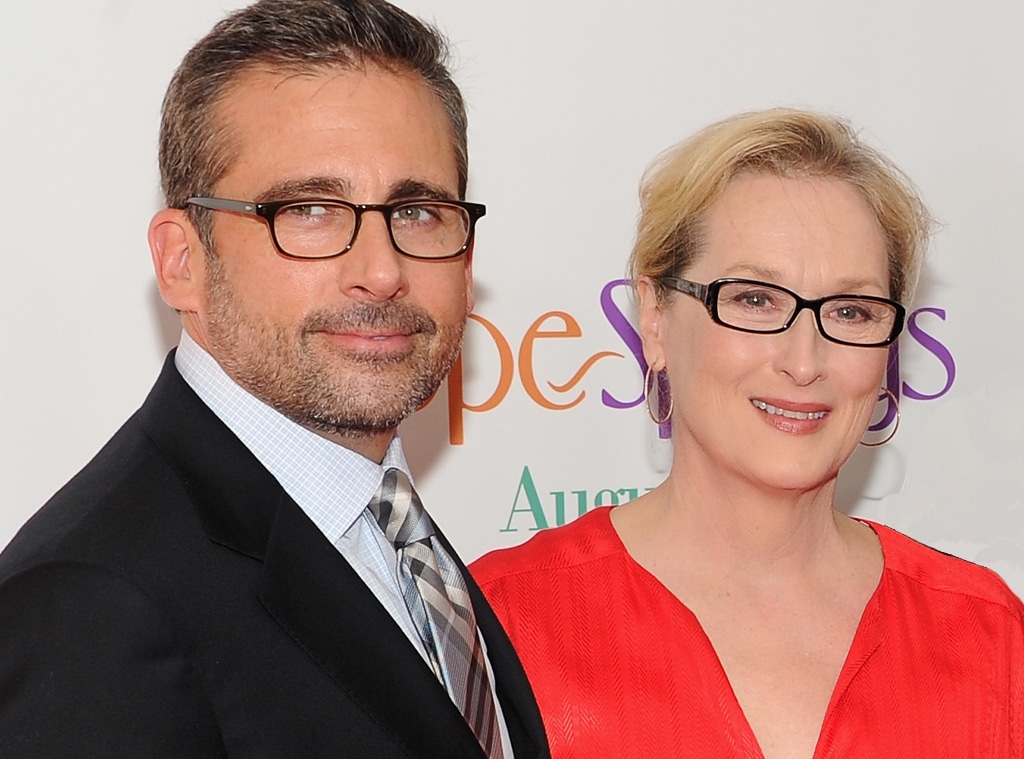 Larry Busacca/Getty Images
Just because Meryl Streep once mentioned to Steve Carell that she was a fan of Anchorman, that doesn't mean she's going to be in the sequel.
The Oscar-winning legend mentioned how much she liked the local-news comedy to Carell while they were filming Hope Springs.
"I jokingly said, 'You should be in it,'" the funnyman told me last night at the SXSW opening-night premiere of his latest comedy, The Incredible Burt Wonderstone. "Meryl said, 'Could you imagine?' And it was just that."
He took one blogger to task for claiming that Streep is "begging" him to be Anchorman: The Legend Continues. "Yes she was a fan," Carell said. "But there's no validity to that."
In Burt Wonderstone, he stars in the title role as a Las Vegas magician who reunites with his former partner (Steve Buscemi) when new edgy street magician Steve Gray (Jim Carrey) begins to overshadow him.
Think Siegfried and Roy meets Criss Angel.
Olivia Wilde is Jane, Burt's former assistant who is now working with Steve.
And if you haven't seen it yet, wait till you get a look at Carrey's lean, ripped bod in the flick.
I joked that he could get an underwear campaign next. "With my stuff dangling over Times Square," Carrey said, laughing. "That would be good, wouldn't it? Absolutely!"
If not good, it certainly would be friggin' hilarious.