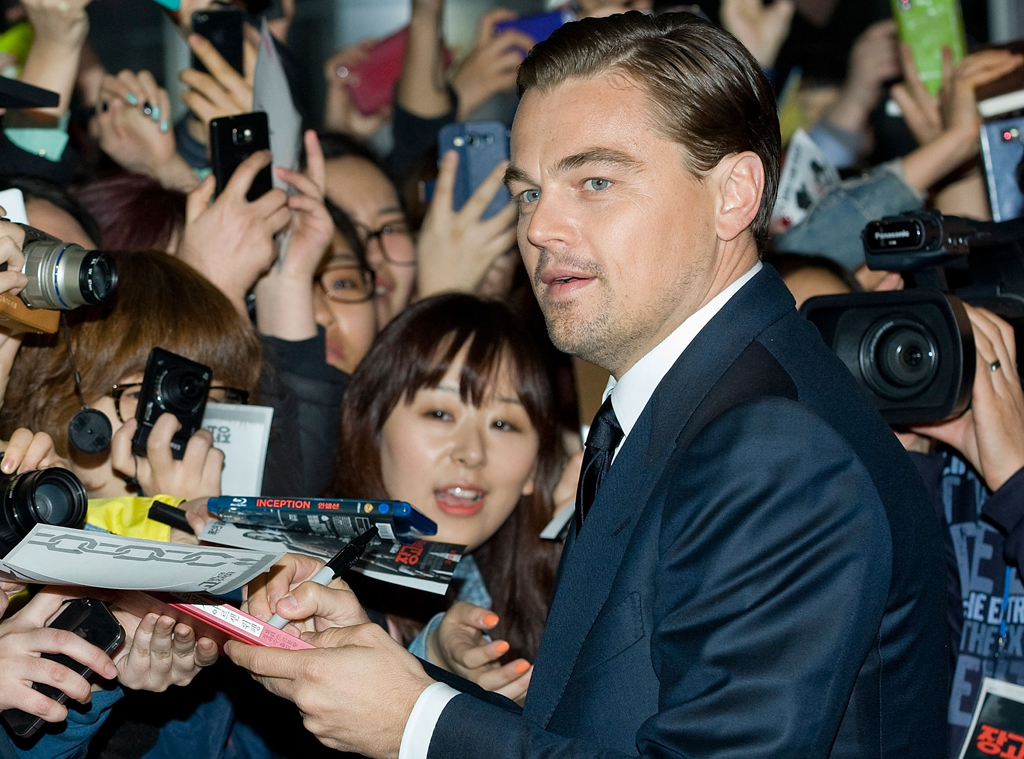 Han Myung-Gu/WireImage
Leonardo DiCaprio has certainly starred in his share of blood-soaked movies. Gangs of New York and The Departed come to mind, but maybe none so much as Quentin Tarantino's Django Unchained.
Attending the latter's premiere in South Korea, the 38-year-old Hollywood star weighed in on the debate about big-screen violence that the brutal revenge western has sparked, particularly by taking the topic of antebellum slavery and mashing it up with the spaghetti western genre.
Of course, DiCaprio earned a Golden Globe nomination playing Calvin Candie, the callous plantation owner Jamie Foxx's titular hero Django visits in a bid to free his beloved Broomhilda (Kerry Washington), only to wind up doing a lot of killing.
"My philosophy has kind of always been the same: Pain is temporary, film is forever," DiCaprio told reporters at a news conference in Seoul, according to EW.com.
"You do everything you possibly can, you give it your all, all of your focus, and hopefully you come out with, if all the elements mixed together correctly, you come out with a great piece of art," he added. "To me, cinema is the great modern art form."
The controversy surrounding Django Unchained—including questions lobbed at its director as to whether the movie might inspire real-life crimes (the film's premiere was canceled in the wake of the Sandy Hook shooting)—certainly didn't hurt it at the Academy Awards earlier this month.
The film took home a Best Supporting Actor Oscar for Christoph Waltz for his role as Dr. King Schultz, the bounty hunter that freed Django from slavery. It also earned a golden guy for Tarantino for Best Original Screenplay.
Django, which is playing like gangbusters abroad, grossing $233 million at the foreign box office, opens in South Korea on March 21.