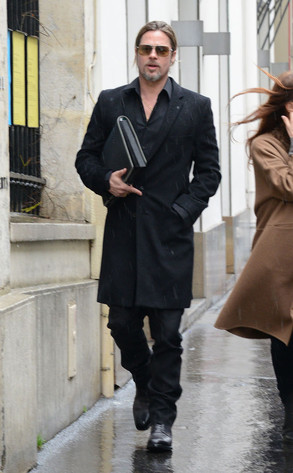 INFphoto.com
In case you didn't hear, Brad Pitt and Angelina Jolie are rolling in a wee bit more dough these days after selling out the entire reserve of their new wine line within hours.
So just how did the 49-year-old Moneyball actor celebrate? Well, by spending some of those earnings on furniture!
Pitt, an avowed architecture aficionado who debuted his own furniture collection last fall, was snapped checking out some interior-design stores in Paris, accompanied by a female companion who helped him suss out some of the items.