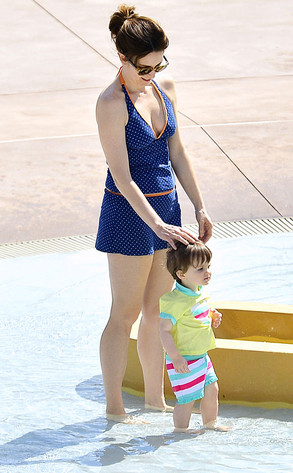 Sharpshooter Images/Splash News
Tina Fey's not exactly happy about something that occurred while vacationing recently at the happiest place on Earth.
"My nightmare came true and I was photographed in my bathing suit in Florida," the 30 Rock star told USA Today. "Thankfully, I was mostly submerged."
Fey was on a family trip in Orlando last month with husband Jeff Richmond and the couple's two daughters, Alice and Penelope, when the actress was snapped wearing an adorable blue poka-dotted swimsuit.