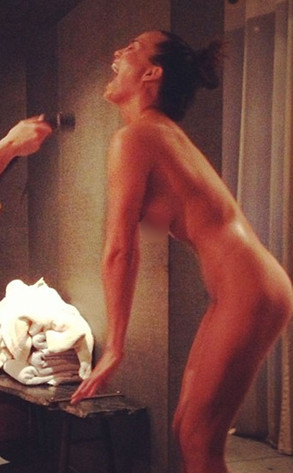 instagram
A little wine and a lot of Twitter fans prompted Chrissy Teigen to get a little daring yesterday.
To celebrate reaching 200,000 Twitter followers, the Sports Illustrated swimsuit model uploaded a naked picture of herself getting spray-tanned to her Instagram page.
"If this doesn't get me suspended I dunno what will #happy2000000," she tweeted with a link to the pic, which has since been taken down—and for obvious reasons as one of her nipples was visible.
Not long after, Teigen was quick to note a math error in her original post, blaming the fact that she put it up while drinking a little vino.