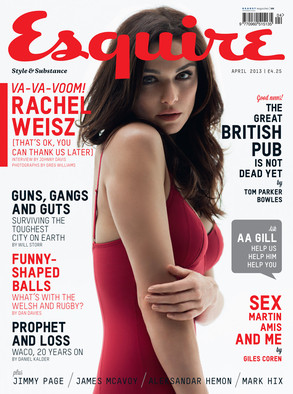 Courtesy: Greg Williams/Esquire
Watch out, Daniel Craig, your wife might be your next target.
Rachel Weisz snagged the April cover of Esquire UK, which hit newsstands today, and was very straightforward about whether or not she would take on the role of a 007 villian if it were offered to her.
"I'd like to! I wouldn't say no. I'm not a snob about entertainment," Weisz told the mag.