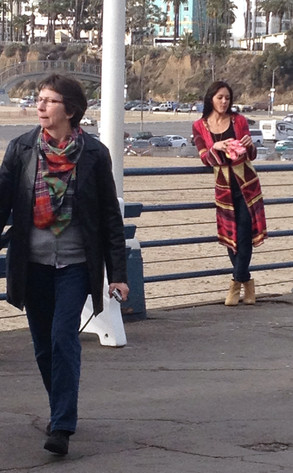 Courtesy of Emma Westerman
Eat your heart out, Sean Lowe.
Desiree Hartsock, a fan favorite from the latest season of The Bachelor whom many a person thought should have been the last woman standing when Sean gets down on one knee, was spotted today with a camera crew at the L.A.-area Santa Monica Pier shooting...
A Bachelorette promo, perhaps?!