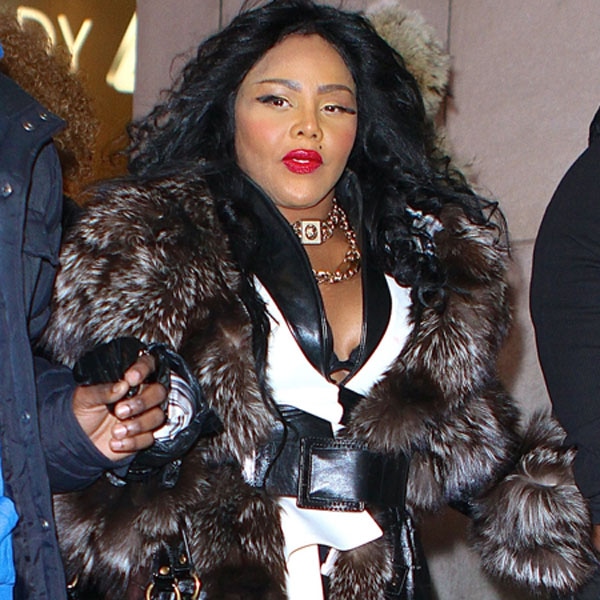 Splash News
It's all about the Benjamins Lil Kim's face. 
The rapper has been making headlines and sparking plastic surgery rumors after debuting a very different look last month, and now the speculation continues after the star was spotted leaving the set of MTV's Rap-Fix Live with host Sway alongside her protégée Tiffany Foxx.
However, her camp is now speaking out, and specifically calling attention to MediaTakeout.com for posting a story that "implied that Grammy Award Winning HipHopstress Lil Kim was physically distorted."
AP Photo/Peter Kramer; Winston Burris/WENN.com
Her rep, C.J. Carter, explained that the article "can only be described as fictitious, malicious, and despicable."
He continued, "We would like to inform fans, the media, and the general public that this is nothing more than the blog site doing its best to conjure up much needed publicity and what better way to do so, than to take an American music icon and create a fictitious platform in which to disrespect and humiliate. We at Team Lil Kim are not taking this lying down and are taking this matter very seriously."
Do you think Lil Kim went under the knife? Sound off in the comments!