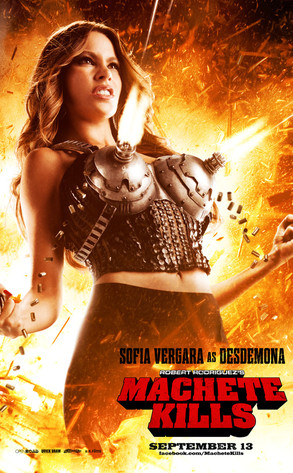 Open Road Films
We know Sofia Vergara's chest can be distracting, but we had no idea her breasts have so much power.
The 40-year-old Colombian beauty is on fire (literally) in the new promo poster for her upcoming movie, Machete Kills, where her two best assets are transformed into battle weapons.
Rocking a leather bustier adorned with armor, the Modern Family star, as Madame Desdemona, clutches her fists (her nails are perfectly manicured, natch) in a fit of rage as she unleashes her top heavy wrath on her latest victim.