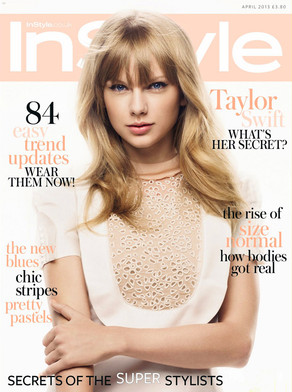 Instyle UK
Taylor Swift may be an international superstar, but at her core, she's your average 23-year-old girl.
Case in point? The singer—who's stunning on the April cover of InStyle UK—admits her fears circle around "making the wrong choices" (all twentysomethings can relate!) and "messing this up" as she faces life and Hollywood challenges at such a young age.
"What I worry about is that I never want to end up kind of a self-centered, vain human being," she admits to InStyle UK, referencing the pitfalls of Hollywood fame."I don't wanna end up being awful and intolerable. Alone. Laying in a marble bathtub by myself, like sad, with a glass of wine complaining that my life ended up alone because I pushed everyone away because I thought I was too good to hang out with anybody."