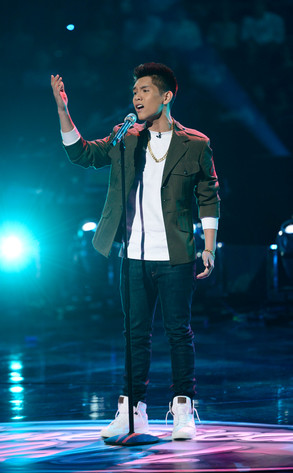 Michael Becker/FOX
It was the guys' turn to make some Moments on American Idol Wednesday.
The remaining 10 fellas took the stage for their first live show in Las Vegas, knowing, just as the top 10 girls did yesterday, that five of them are going home tomorrow.
So, who proved himself? And who just proved that he should go home?