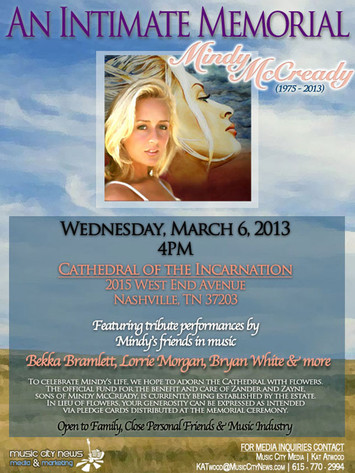 Mindy McCready's friends, family and fellow artists gathered today at a Nashville church to remember the late country singer and her lifelong love of music in a way that seemed only fitting—through song.
Nearly 300 mourners started filing into the Cathedral of the Incarnation shortly after 1 p.m., the room lined with flowers and portraits of McCready. Once the church's pastor, Rev. Edward F. Steiner had welcomed the crowd, McCready's family started off the tribute by playing a recording of her final song, "I'll See You Yesterday."
Courtney Dashe, who wrote the song, told E! News late last month that she never got to hear the finished version of the tune until the weekend McCready died. "It's got a whole new meaning now and it's a shame. I'm glad she was able to record the song."