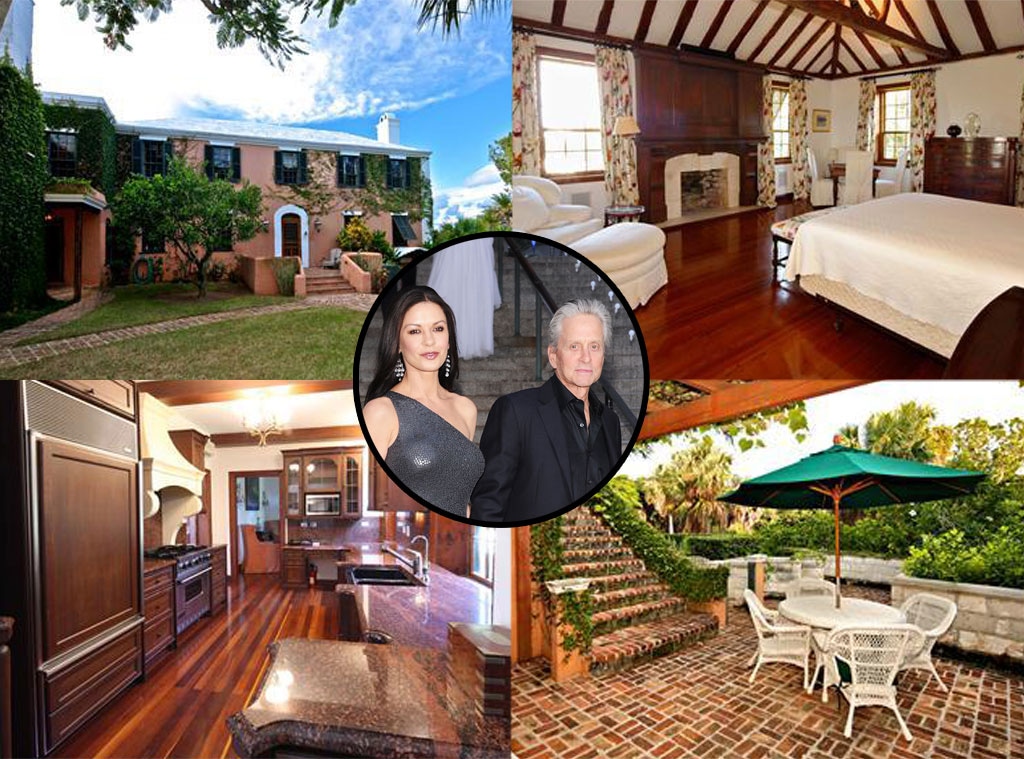 Courtesy: bermudarealty.com; Jamie McCarthy/GettyImages
Michael Douglas and his wife Catherine Zeta-Jones love Bermuda—so much so that the couple purchased a sprawling estate on the island back in 2001.
The home, which was featured in Architectural Digest, has bedrooms and four bathrooms, which span across 7,381 square feet of living space. While that may sound like only a few bedrooms for such a large space, the master suite comprises the two-story home's entire upper floor.
There is also a sauna, exercise room and the closets are climate-controlled.
Resting on three acres of lush tropical land, the property also features a pool, tennis courts and guest cottages.
Courtesy: bermudarealty.com
While the couple made this home their primary residence between 2002 and 2009 (can you blame them?) they are now looking to lease it to a lucky tenant.
So, how much are they asking for this gorgeous pad in paradise?
Oh, only $28,000 a month, NBD!
While we won't be making any offers, we do hope they find someone who is loaded enough to sign on the dotted line.
And if you're worried about where Catherine and Michael will live once the lease is signed, let us calm your fears. The couple have have plenty of places in their real estate portfolio to choose from.
They also own apartments in New York and Los Angeles, a country estate in New York, a ski house in Colorado, a villa in Majorca, a house in Catherine's native Swansea (Wales) and a beachfront abode in Turks and Caicos.