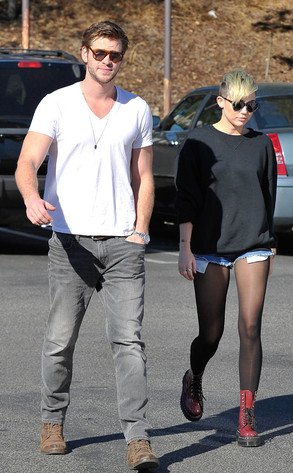 HotShots/AKM-GSI
Those wedding bells will still be ringing for Miley Cyrus and Liam Hemsworth.
The star posted a charged tweet Wednesday that both confirmed she was still heading down the aisle while venting her frustration at the rumor mill following reports that she'd called off her wedding after her beau was supposedly spotted getting cozy with Mad Men star January Jones.
"I am so sick of La. And sick of the lies that come with it. I didn't call off my wedding," she wrote, adding, "Taking a break from social media. #draining."