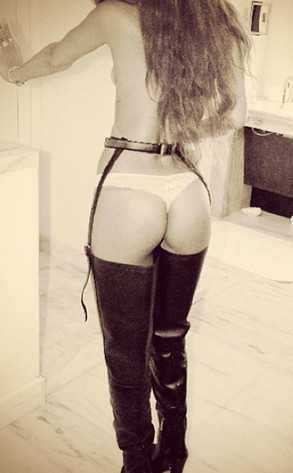 Instagram
Surprise, surprise! Rihanna's nearly naked on Instagram…again.
The 25-year-old singer posted yet another provocative shot of herself Tuesday. In the black-and-white picture, Chris Brown's girlfriend wears only thong underwear and thigh-high boots that strap to a belt around her waist.
"Gotcha bitch tip toeing on my marble flo'!!!" she wrote. "Sick ass custom Prada boots! Miuccia you RULE!!! Thank you."