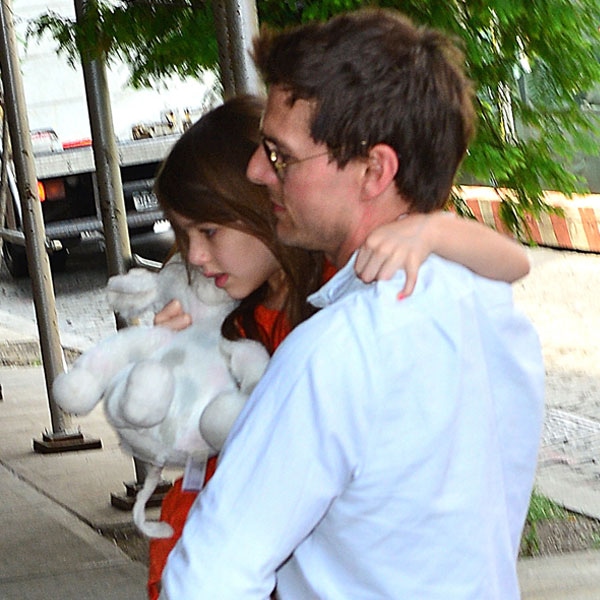 James Devaney/WireImage
Tom Cruise vs. the tabloids won't be playing out in a public courtroom.
In October, the actor filed a $50 million defamation lawsuit against Life & Style and In Touch's publisher, Bauer Publishing, for claiming he had "abandoned" 6-year-old daughter Suri following his divorce from Katie Holmes. The Top Gun star adamantly denies this allegation and has been in continued disputes with Bauer Publishing. But on Friday, papers were filed in U.S. District Court in Central California ordering Cruise and Bauer to participate in a private mediation over the lawsuit.
Cruise's longtime lawyer, Bert Fields, told E! News last month that the actor "talks to [Suri] every day, sometimes many times a day."
"It's just the opposite of what they said in the magazine," Fields added. "They are together all the time. He is a very caring father, and that is at the heart of this lawsuit." The tabloids' publisher has stood by their reporting.
On Wednesday, Fields told E! News exclusively that Cruise's case against Bauer is proceeding in federal court. "There will be a mediation as there is in almost every pending case…but I am very pessimistic about their being a settlement," he said. "We will go to trial."
If the case is not settled privately beforehand, a trial date has been set for April 29, 2014.
The Wrap was first to report this story.