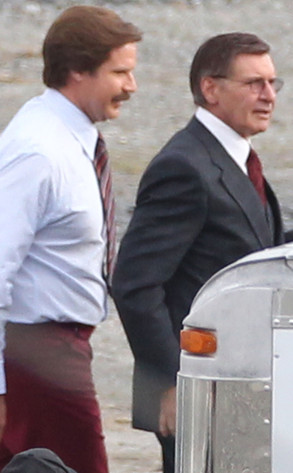 PacificCoastNews.com
A photo is worth a thousand words, and in this case, some of those words are Harrison Fordis definitely in Anchorman: The Legend Continues.
After speculating that the actor would be joining the highly anticipated sequel yesterday, photos of Ford on set with none other than Ron Burgundy, er...Will Ferrell popped up today.
And yes, this does put us in a glass case of emotion (good emotion, of course).