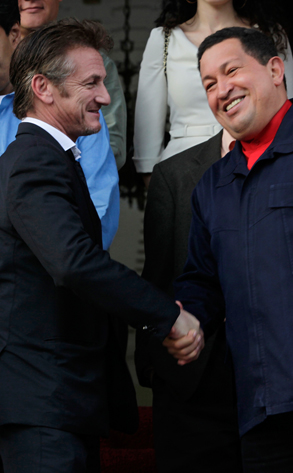 AP Photo/Ariana Cubillos
Sean Penn is mourning a friend. And the Oscar winner maintains that he's not the only one who's suffered a loss.
"Today the people of the United States lost a friend it never knew it had. And poor people around the world lost a champion." Penn said in a statement to The Hollywood Reporter in response to the death of Venezuelan President Hugo Chávez, whom the actor first met in 2007.
The controversial world leader died today at 58 following a long battle with cancer.