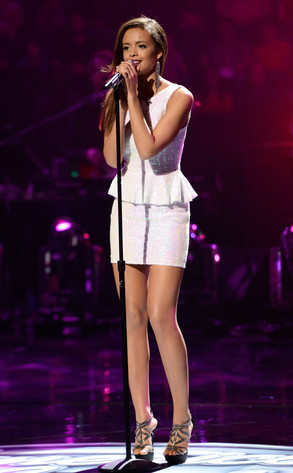 Michael Becker / FOX.
American Idol's 12th season is finally in the hands of the fans.
Tonight in Las Vegas, the top 10 ladies performed live for the first time, knowing full well that only five of them will still be in the competition after Ryan Seacrest does away with half of them on Thursday's results show.
So, the heat was on! How did the talent-packed group of girls handle the pressure?