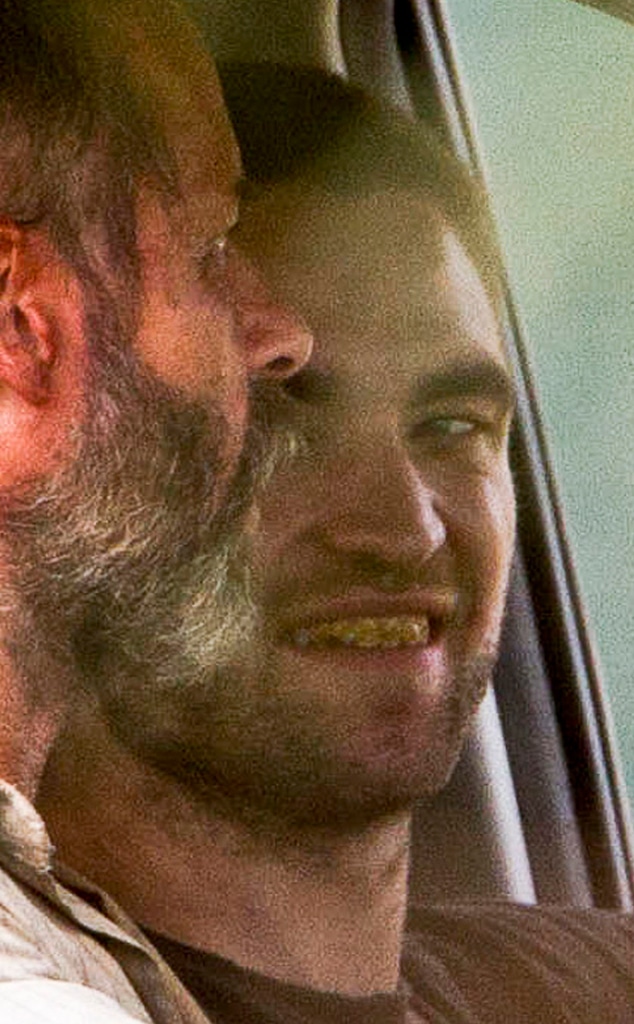 MEDIA-MODE.COM
Maybe Kristen Stewart has chosen wisely in staying away while her man is filming.
Dentistry jokes aside, we've seen Robert Pattinson's teeth (mainly when he's laughing during interviews, because Edward Cullen really wasn't much of a smiler) and these aren't them!
Apparently the Twilight star is getting down and dirty—starting with these false teeth—for The Rover, the futuristic crime thriller Pattinson is currently shooting in Australia with Guy Pearce and Scoot McNairy.
So while a grin from R.Pattz is always welcome, the chompers he's flashing in this picture from the set don't do his storied hunkiness any favors.
The 26-year-old actor has also buzzed his hair for the film and done away with all sense of style to play a junior member of a criminal gang. After he's abandoned following a heist, he teams with Pearce to pursue the creeps.
That's a lot of chiseled cheek bone in that two-man crime-fighting syndicate, if not four rows of pearly white teeth.