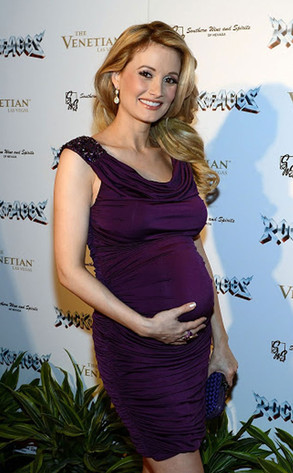 Courtesy: Denise Truscello
Holly Madison is a mom!
The former Playboy pinup and E! star gave birth to a baby girl earlier today and she and her beau Pasquale Rotella couldn't be happier.
"Pasquale and I welcomed our first child, a baby girl!" Madison tells In Touch. "We haven't yet decided on a name for her but we couldn't be any more overjoyed than at this moment."