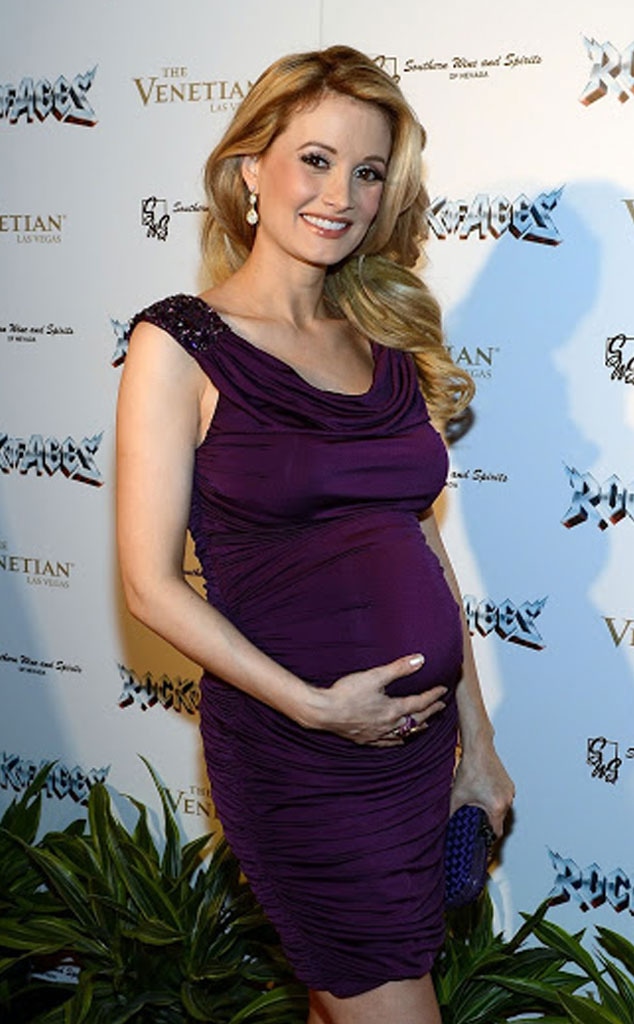 Courtesy: Denise Truscello
Holly Madison is a mom!
The former Playboy pinup and E! star gave birth to a baby girl earlier today and she and her beau Pasquale Rotella couldn't be happier.
"Pasquale and I welcomed our first child, a baby girl!" Madison tells In Touch. "We haven't yet decided on a name for her but we couldn't be any more overjoyed than at this moment."
"I've never been more in love than I am today as, after months of waiting, I finally was able to hold my daughter for the first time," Pasquale tells the mag. "Holly and I are looking forward to spending some quiet time with our baby and enjoying our new family. I'm truly the luckiest man in the world."
The bundle of joy weighed in at 7 pounds, 2 ounces and was born at 11:59 a.m. The little one is the couple's first child together.
Madison checked into a hospital yesterday to induce delivery.
Congrats, you two!