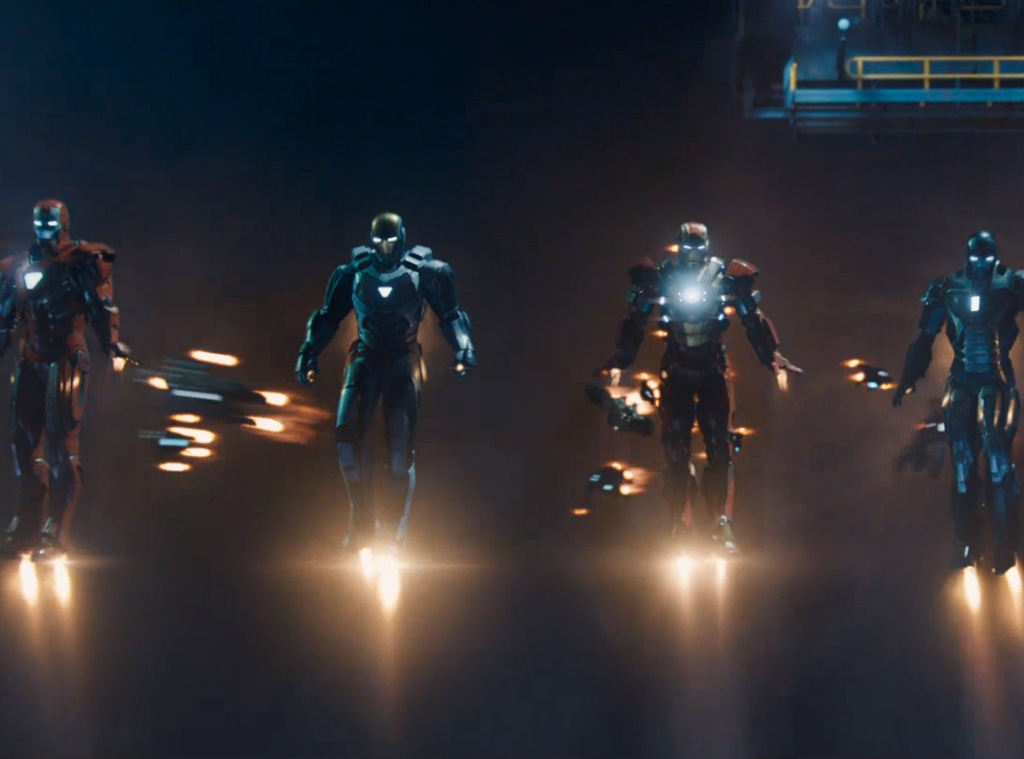 Robert Downey Jr.'s ready to show off his Iron grip.
The latest trailer for this summer's blockbuster-in-the-making Iron Man 3 was released Tuesday, ramping up geekverse giddiness for the big-budget threequel, which finds RDJ's alter ego Tony Stark squaring off against über-terrorist villain Mandarin, played by Ben Kingsley. 
And while the nerd-herd has already gorged on hearty helpings of Iron Man 3 prerelease minutiae (three trailers have now been unveiled, in addition to other early nuggets revealed at last year's Comic-Con), this latest look dutifully cranks up the hype machinery by teasing out more of the film's plot while giving Iron Man some suitably heavy-metal backup—loads of it.
"I'm Tony Stark. I build neat stuff. I got a great girl. And occasionally, I save the world," Downey says in a voice-over that opens the trailer. "So why can't I sleep?"
Well, it's probably because things don't stop blowing up in Iron Man Land: His cliffside house is razed to the ground, his array of suits explode into metal scraps and a high-altitude plane attack finds passengers plummeting horrifically to earth.
In between, there are telling glimpses of Stark mysteriously summoning up his suit without the aid of gadgetry, as well as a whiz-bang money shot showing our hero getting reinforcements from an army of other Iron Man suits.
Then there's Kingsley's Mandarin, who spews menacing bons mots like "Mr. Stark, today is the first day of what's left of your life!" and "Do you want an empty life or meaningful death?" while rocking an ominous baritone that just slathers on the villainy.
Iron Man 3, which also costars Gwyneth Paltrow, Don Cheadle, Guy Pearce and Rebecca Hall, tears into theaters on May 3, 2013.