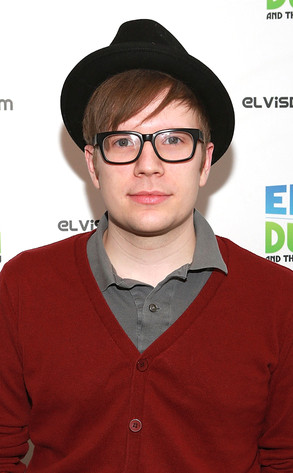 Robin Marchant/Getty Images
Take this to your grave, haters.
Fall Out Boy's frontman, Patrick Stump, penned an extensive blog post on Sunday blasting society's ever-burgeoning culture of hate both online and off, but he singled out in particular the kind of venomous criticism directed at fellow rockers Nickelback, comedian Dane Cook and Oscar-winning actress Anne Hathaway as examples.
"Like Creed or Limp Bizkit or the 'Dude! You're getting a Dell!' kid, they've become ubiquitously hate-able," he wrote. "I would not be exaggerating to state I've simply never heard someone admit to liking them. Why is that?"