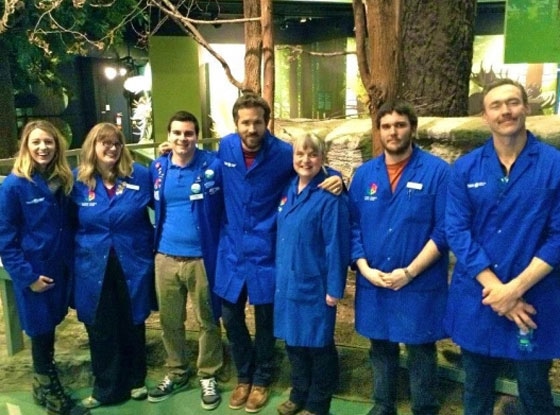 facebook.com
Blake Lively and Ryan Reynolds meet other celebs all the time.
But hanging out with flying squirrels and hairy spiders?! That's not an everyday occurrence for these newlyweds! The adorable twosome recently got a chance to get up close and personal with different types of creatures at the Science North animal center in Sudbury, Ontario.
The popular Canadian tourist attraction posted a Facebook photo of Blake, Ryan and actor Kevin Durand with some of its staff. According to the site, they all had a chance to interact with some of the center's ambassador animals, "including Quillan [the resident porcupine], Drifter [a beaver], the flying squirrels, and a tarantula that was particularly fond of Ms Lively."
Ryan's a lucky guy. Even the spiders are crushing on his wife!