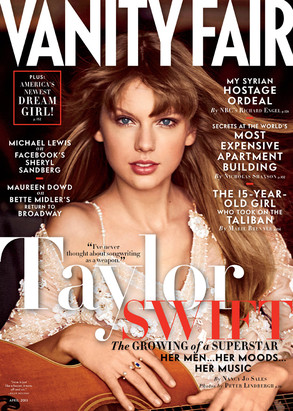 Courtesy: Peter Lindbergh/Vanity Fair
When Taylor Swift was 22, she was "single and happy and carefree and confused and didn't care."
"And I'm still kind of that way," the now 23-year-old says in the April issue of Vanity Fair, albeit "dealing with a little bit of a chaotic media circus right now, but that'll die down in a few weeks when people realize there's nothing left to talk about."
Or will it? With Swift being known just as much for what appears to be a penchant for serial monogamy as she is for her platinum-selling hits, what does she have to say for herself?